We want to find you the right job that matches your ambitions personally, professionally, and financially. We have extensive contacts and an impressive client list, which helps us to provide you with an expert insight into the state of the market and current and upcoming opportunities (including many positions that are not advertised).
What you can expect from

Sublime?
With your consent we can

proactively

approach companies on your behalf
We will guide you through the entire process and help you

prepare

for any interviews
We will

communicate

with you at each stage in the process and provide feedback if necessary
We give genuine career advice and guidance as the

relationships

we forge with our candidates are important to us!
We will endeavour to make your experience

beneficial

with us even if the right job is not yet available (check our referrals page)
Last but not least we offer a completely

confidential

service.
Please refer to our Current Job Postings Section for a list of our current positions.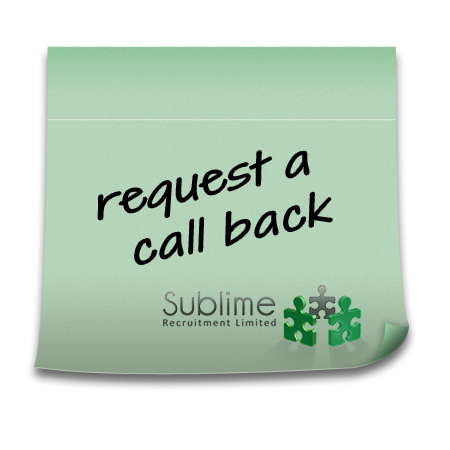 YOUR CV WILL ONLY BE REFERRED TO COMPANIES WITH YOUR CONSENT.